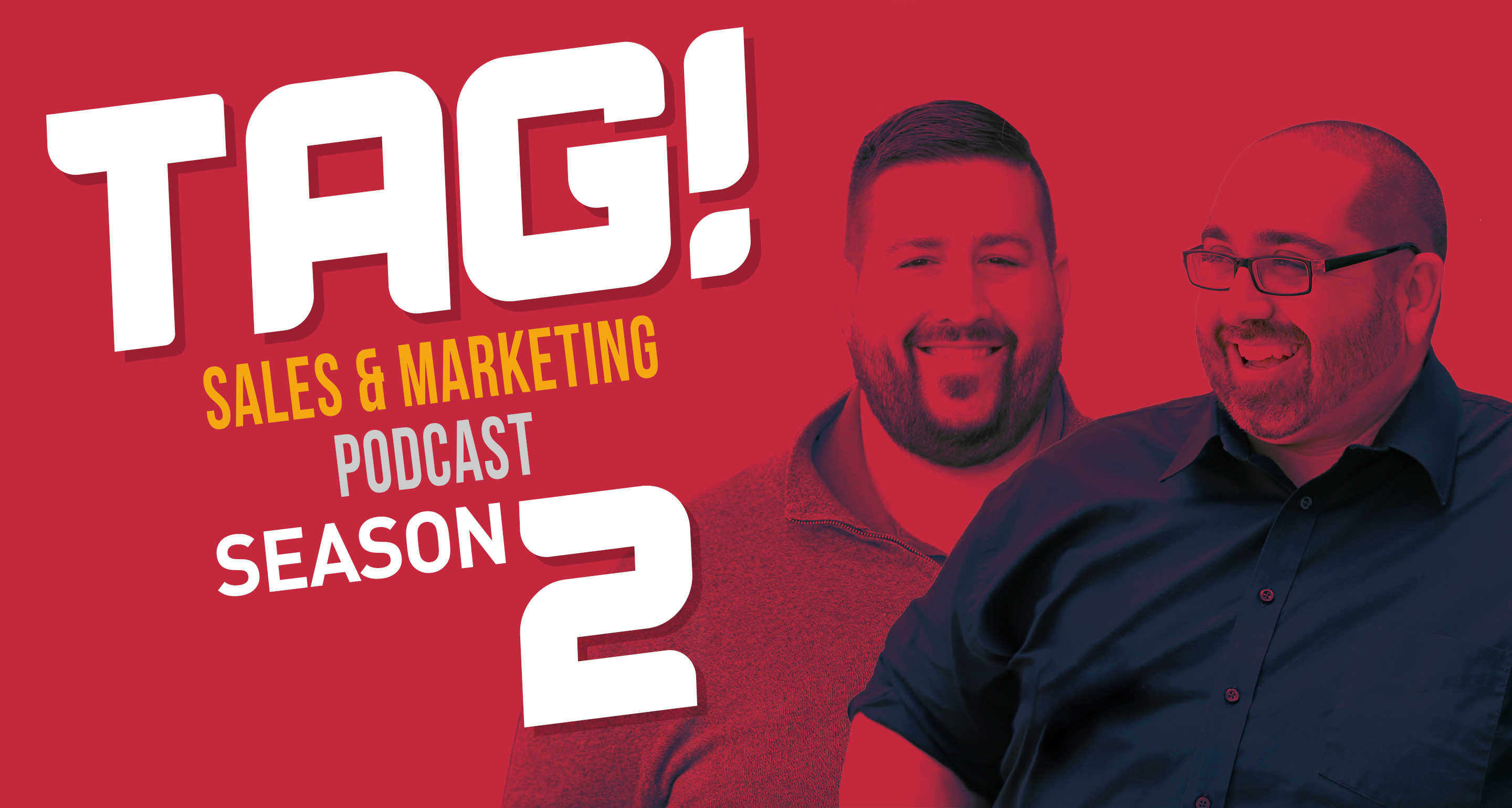 TAG!

Sales & Marketing Podcast
Team Up Your
Sales & Marketing

To Win Big In Business
When Sales and Marketing teams are aligned and are working well together, your corporate performance (and your bottom line) increases.
Marketing and sales departments have totally different goals. On this podcast we talk about how we can align the goals of the sales and marketing departments in order to:
Increase Your Sales
Add more revenue to the bottom line of your business by integrating your sales and marketing teams.
Build Your Brand
It's easier to drive home your brand message when everyone is on the same page.
Align Your Team
Our podcast will help you build stronger relationships between sales and marketing.
Want to get in touch with our team?

Say Hello!
Want to touch base with us for one on one consultation? Have a few marketing or sales questions you want to ask? Want to be kept in the loop with a newsletter when we drop podcasts, resources or training sessions? Drop us a line below!